IRender nXt Sketch Up Rendering Plugin
Powerful Plugin
IRender nXt is a powerful plugin for rendering high-resolution images right inside SketchUp. IRender nXt is fully-integrated with Sketch Up materials, lighting and components for complete control of interior, exterior, daytime or night-time scenes.
Affordable Price
Top-quality rendering software doesn't have to be expensive. IRender nXt is professional, ray-tracing renderer that Sketch Up users can afford. A single seat license is just $499 USD and can be installed on both your laptop and desktop.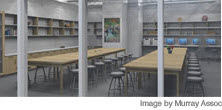 Easy To Use
With IRender nXt you can quickly and easily turn your Sketch Up designs into beautifully rendered images. Add interior and exterior lighting, control shadows, reflections and transparency. If you can design it in Sketch Up, you can render it with IRender nxt.
Download A 30-day Trial of IRender nXt
Try IRender nXt for free. Our 30-day trial version is fully
functional, and ready to render out of the box.
&nbsp

compatible with 32- or 64-bit Windows operating systems
Have Questions? We're here to help
&nbsp